NGNY
Supply Nation Certified Business
NGNY
Supply Nation Certified Business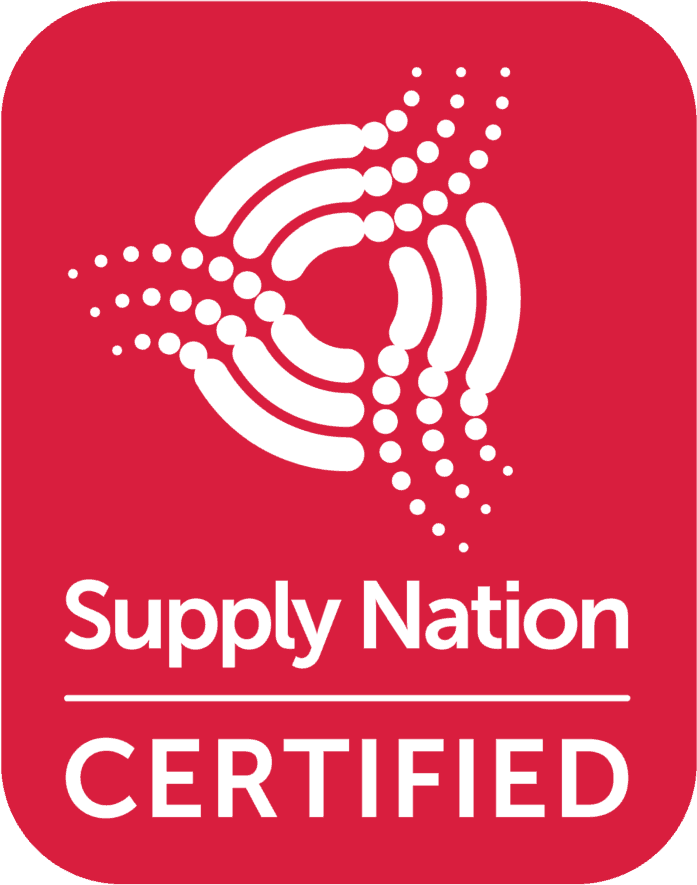 NGNY is proud to be recognised as a Certified Supplier with Supply Nation. Supply Nation brings together the biggest national database of Aboriginal and Torres Strait Islander businesses with the procurement teams of Australia's leading organisations to help them engage, create relationships and do more business.
As a 100% Indigenous owned business, we value the importance of diversity in the business sector and work every day to contribute toward the direction of a shared journey between Indigenous and non-Indigenous Australia. We're working every day toward the advancement of our community and to share in the opportunities and prosperity that this land offers.
Through Supply Nation, we are able to forge mutually beneficial relationships with organisations and government departments seeking to engage our services. These, and other, business development channels allow us to sustainably invest back into our community. This provides us the opportunity to demonstrate to buyers the importance of understanding and measuring the impact of the investment they are making when engaging an Indigenous business.
We (NGNY - Liam Ridgeway and John Saulo) have twice been presenters at the annual national Supply Nation Connect event and have had a Connect event trade show booth, which we will continue to invest in over the coming years. We are strong believers in supporting Supply Nation and the Indigenous business ecosystem and strive to support the growth and sustainability of the Indigenous business supply chain.
Eligibility for Supply Nation Certification
An Indigenous business that is majority-owned, controlled and managed by Aboriginal people or Torres Strait Islanders is eligible to become a Supply Nation Certified Supplier.
Businesses must meet rigorous certification criteria before Supply Nation will connect them to supply chains and there is a detailed auditing process in place for Certified Suppliers to ensure the continuing ownership of the business by verified Aboriginal and Torres Strait Islander owners.
To be eligible for Supply Nation certification, a business must be:
At least 51% owned by Indigenous Australian(s).

Led and/or managed by a Principal Executive Officer who is an Indigenous Australian.

Controlled by an Indigenous Australian with whom rests the key business decisions regarding the company's finances, operations, personnel and strategy.

Business must be based in Australia with an Australian ABN

For profit – the company is not a registered charity and the company generates the majority of its revenue by providing goods or services.

Trading as a business with a minimum annual revenue of $50,000.00 or a demonstrated recent history of trade (ideally, at least 6 months' trade history).
Review the Supply Nation eligibility register here if you meet the Supply Nation registration/certification eligibility criteria.